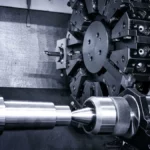 High-Precision Control of Surface Roughness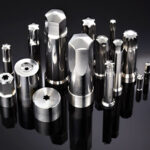 Screw Head Punches and Cutting and Stamping Dies
What we offer
The MMP TECHNOLOGY® can prepare the surface of a punch and die to control the friction coefficient, thus increasing the lifetime of the tool. This improvement in a lifetime could also be achieved through preparation before a PVD coating on the punch and die and a post-MMP treatment on the PVD itself. The MMP TECHNOLOGY® increases the lifetime of the PVD coating, so the lifetime of the tool. Depending on the specific application, materials, and usage conditions, the tool's lifespan can be enhanced by up to 15% to 10 times its original duration.
MMP technology offers many applications to different market segments
The MMP TECHNOLOGY® treatment guarantees homogeneity, performance, and reliability for all industries utilizing the MMP® process.
To view the following confidential information, please log in.
We strive in all of our services to give the best possible satisfaction to our partners and customers.