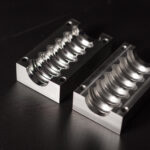 High-Precision Control of Surface Roughness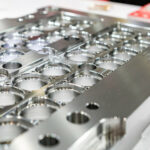 Plastic Injection Molds Inserts and Ejector Pins
What we offer:
By controlling the exact topology of the roughness left on an insert, MMP used in a plastic injection mold can control the molding process. The results of MMP's unique process include improved ejection rate, less maintenance of the mold, better homogeneity between the parts produced in a multi-cavity mold, as well a better surface quality of the injected part.
MMP technology offers many applications to different market segments
The MMP TECHNOLOGY® treatment guarantees homogeneity, performance, and reliability for all industries utilizing the MMP® process.
To view the following confidential information, please log in.
We strive in all of our services to give the best possible satisfaction to our partners and customers.