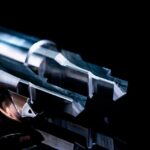 High-Precision Control of Surface Roughness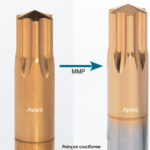 What we offer
The cutting tools industry greatly relies on the Micro Machining Process (MMP) for two significant purposes; achieving precise micro-honing of the cutting edge and regulating surface roughness before and after a Physical Vapor Deposition (PVD) coating is applied to the tool. Both of these processes share a common objective of significantly increasing the lifespan of the tool, ranging from 60% to ten times longer. The MMP's consistent homogeneity and reproducibility have made it a crucial component in carbide-cutting tool industries. Presently, we produce approximately 100,000 tools per month, including drills, milling machines, and taps.
MMP technology offers many applications to different market segments
The MMP TECHNOLOGY® treatment guarantees homogeneity, performance, and reliability for all industries utilizing the MMP® process.
To view the following confidential information, please log in.
We strive in all of our services to give the best possible satisfaction to our partners and customers.